TPD TURDLE PROTOTYPE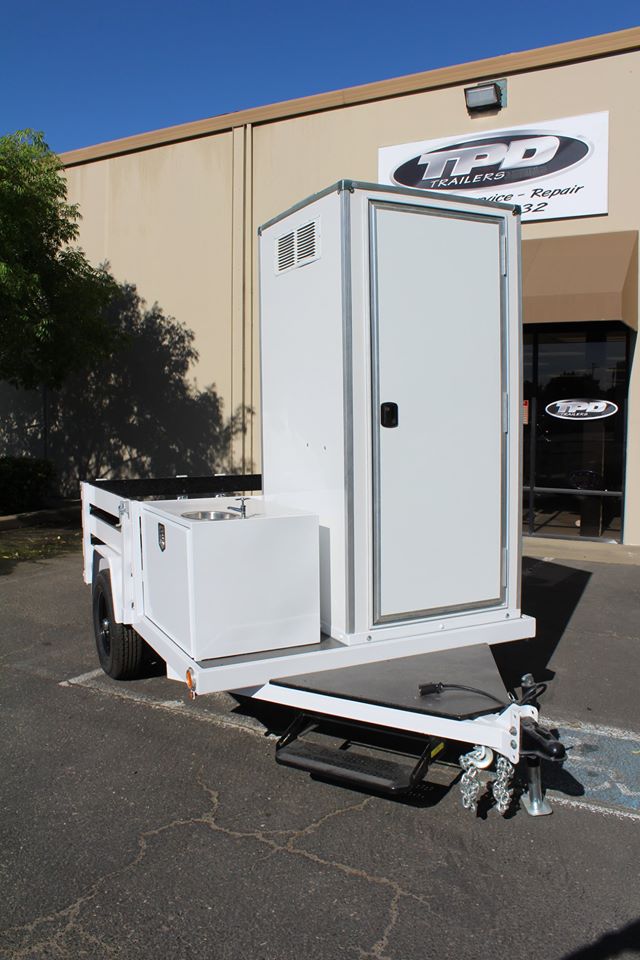 Hello World,
We were approached to take a new refined look at a small portable bathroom trailer that was meant to last. As always we aim to build something that is meant to last and not blow over in the wind and blow up. This is how we came up with the modular TPD Turdle. We plan to sell these to Counties, States, off site construction work and or landscaping companies.
The TPD Turdle is meant to have a modular back end for different applications. Whether you want the full back to be completely covered in a extruded metal box or to leave it with just some basic drop in gate posts. We currently only have one on the market at the moment. Instead of the traditional pre built porta potty screwed down to the floor we build in our own composite enclosure to ensure that it can handle the force of air while being towed down the road. You will be able to choose from a couple of different setups in the back to fit your specifications. For example if you are a landscaper we would have some racks for you to lock down your weed eaters as well as your back pack blowers.
If you are interested in some more information in regards to our TPD Turdle please give us a call at (916) 381-0532 or email us at sales@tpdtrailers.com.
If your tired of cheap quality, invest in TPD for harmony.